The Power Of Calcium + Silicon
Canadian Wollastonite is the mineral of choice to increase plant available silicon in soils across Eastern and Central Canada and the United States. Greater plant uptake of silicon is well known to enhance plant stress tolerance and increase marketable yields in a changing climate while simplifying crop management.
Canadian Wollastonite is now available in retail centres as CW Grow: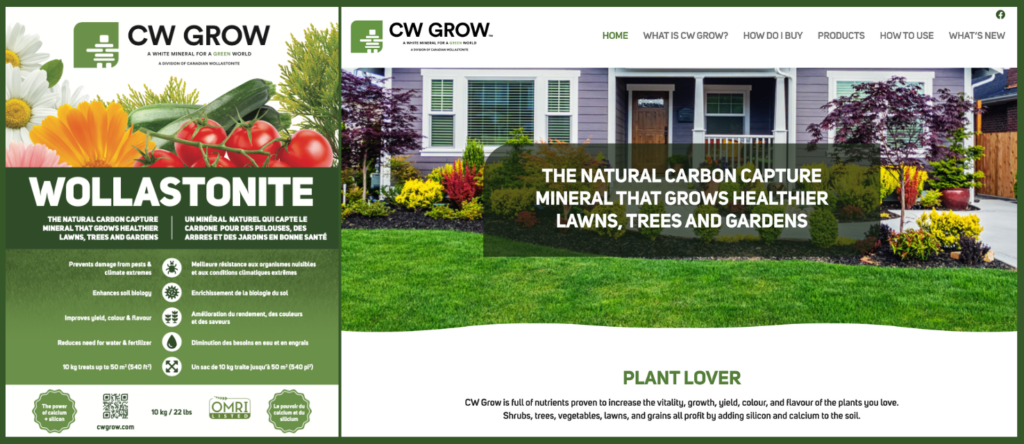 As the environmental benefits of wollastonite continue to accumulate, especially around carbon capture, we developed a retail brand to bring the benefits of Canadian Wollastonite into broader markets. CW Grow is now for sale in Eastern and Central Ontario at retail stores and in a unique bulk format at agricultural and landscape depots.

Distributors
Eastern Ontario
South & Central Ontario